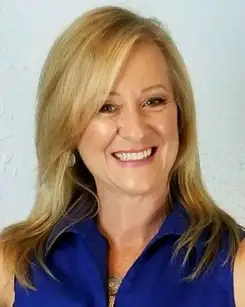 Dr. Cindy Summers, DC has been a licensed Chiropractor since 2001 in California where she practiced for 19 years. Since June of 2018, she became licensed to practice chiropractic in Texas. Dr. Summers has been in the natural health field for 27 years as an NRT practitioner and Neuromuscular massage therapist and uses those skills to enhance her Chiropractic treatments. Her office combines gentle and safe Chiropractic, Nutrition Therapy and Neuromuscular massage therapy to the Pflugerville/Round Rock/North Austin TX area.
Dr. Summers uses a holistic or "whole person approach" when taking care of her patients. By combining the very best hands-on-technique, core strengthening procedures, and providing the newest and best natural vitamins and mineral supplements on the market today, Dr. Summers is able to help you to accelerate and/or maintain your journey to good health. Whether you need help in person or online health coaching, your health will be changed and improved with the techniques and recommendations from Dr. Summers.
EDUCATION
Parker College of Chiropractic in Dallas, TX
St. John Neuromuscular Therapy Institute
Health Options Institute in Bethlehem, PA
Ulan Nutritional Systems Nutrition Response Testing Seminars
Contact Reflex Analysis Seminars Dick Versandaal DC
LICENSURE
Licensed Chiropractor
Certified Neuromuscular Therapist
MEMBERSHIPS & ASSOCIATIONS:
Texas Chiropractic Association
Foundation For Wellness Professionals
International Foundation for Nutrition
MY PERSONAL EXPERIENCE
My health journey started after I had a history of health problems and injuries. At 5 years of age, I had a severe concussion that left me hospitalized with loss of memory for 3 days. I was diagnosed with Juvenile Rheumatoid Arthritis when I was 8. At 11 I had an appendectomy. I had another brain trauma at 14 that left me with another concussion. I had a neck injury in gymnastics when I was 14 that never really went away and ended my career as a gymnast. When I was 20 years old, I was diagnosed with Epstein-Bahr Virus and Fibromyalgia and sent out of the doctor's office with a bottle of pills. After a few auto accidents and a back injury, my whole body was in agony. I was a 23 year old living in a 73 year old body. I had back and neck pain, headaches, TMJ syndrome, chronic strep throat, endometriosis, chronic yeast infections and all of my muscles ached. My doctors were giving me no hope and no relief so I turned to chiropractic and alternative medicine. Now I am a Chiropractor and Doctor of Pastoral Science & Medicine and I use all of the techniques in my practice that helped restore my health: Gentle and specific manipulations for the spine, Neuromuscular Therapy for the muscles, Cellular Detoxification, Colon Cleansing and whole food nutrition and herbs to nourish and strengthen the body. These techniques combined decrease the healing time for most physical problems and restores the body back to normal function.